Our Favorite Baby Shower Games (That Your Guests Will Love Too!)
We're breaking from the classics to highlight the most unique and memorable baby shower game ideas out there.
Published
August 29, 2022

Ah, baby shower games — the perfect way to celebrate the soon-to-happen birth of your little one while testing your friends and family on their infant know-how! 
(While giving you a break from all the baby prep work you've been doing as you seek out baby products, baby-loved bedside sleepers, and the cutest baby clothes out there…)
Of course, not every family will feel like baby showers are the best way to celebrate their pregnancy and upcoming delivery. But if you're a parent-to-be who can't wait to gather your nearest and dearest for an afternoon of baby shower fun, here are our top picks for the baby shower games that you and your guests will actually want to play. 
A Unique Baby Shower Idea For When You Want to Get Sentimental: Guess the Age
Though there's nothing wrong with daring your guests to eat baby food or melting candies in diapers for your guests to sniff (both are a common baby shower activity and entertaining ways to spend an afternoon!), there are plenty of ways to add a sentimental touch to your baby shower instead. 
This one requires a little prep, but the walk down memory lane will be worth it!
Start out by searching your old photo albums for mom and dad's cutest baby photos. You'll want to choose one photo that represents mom and dad at every age—ideally from 1-15 years old. 
(If 15 baby photos seems like too many to collect, you can shrink the game as much as you need to by shortening the age range and looking for photos that represent ages 1-12 or 1-8 instead.)
Lay out the chosen baby photos on a poster board so that your guests can see them. Then, when the time comes to show your guests your unique baby shower idea, have your guests guess mom and dad's age in each of the baby photos. 
A picture of mom or dad in their bedside sleeper as a newborn might be an easy one to guess…but not every age will be quite so easy to figure out!
You can make scoring easier by having your guests write their guesses down on sheets of paper. Then tally up the final results, determine who has the most correct answers, and hand out some hard-earned prizes!
Turn Your Baby Shower Games In To a Game Show
You may have heard of the classic game show "The Price is Right." But if this game show is a new one for you, let me give a quick overview of the rules: contestants play a series of fun games while guessing the exact for-sale price of common items. They earn prizes as they go, while learning a whole lot more about how good they are about guessing the sales price down to the cent.
As far as fun and modern baby shower games go, this one is perfect if you're one of the first in your friend group to have a baby, or are inviting plenty of family members who haven't purchased things like diapers or baby food in a few years or more. (But don't worry if you're inviting a crowd that's full of baby know-how: this favorite among modern baby shower games will still be plenty of fun!).
Prep ahead by writing down a list of baby products on a sheet of paper. Include specific quantities when doing this (by saying, for instance, "Huggies Little Snugglers, 120 Count" or "babybay Maxi Tall bedside sleeper").
Give a list of baby products to each of your guests and then give them time to make their guesses. The guest with the closest guess wins.
Fun tip: It's always fun to include a few wild cards into the mix when doing this game, especially if your friends and family are well-versed in the running rate of common baby products (how much does a burrito-themed swaddling blanket cost? Your guests will just have to wait and see…).
A Fun Game that Helps You Get to Know the Preparing Parents: Most Memorable Moments 
This tends to be a favorite among all the unique baby shower games out there, and for good reason! It gives your baby shower guests a little extra insight into who you are, which makes it a fun way to celebrate your baby while also deepening bonds with the people around you.
But it requires some prep. Before the day of your shower, try to think of a few "I can't believe that happened!" moments that you've had (either individually or as a couple). 
Then think of a few stories that are just as odd and intriguing—but aren't at all true. Have your guests guess which are the real memories and which are the fake, then enjoy the excitement of reading the correct answers to the crowd. 
Baby Showers Games Ideas that Engage the Whole Crowd: Baby Bucket List
This one requires no prep (we love a low effort classic!), and engages all your baby shower guests in a game they'll actually want to play while getting everyone excited for the adventures you and your newborn will soon have together.
Ask your guests to think of one thing they would add to your "baby bucket list"—a list of things that you absolutely want to do and experience with your little one. 
To get things started, you can ask your guests to think about one memory from their childhood that they cherish, or something that they always wanted to do when they were a kid but never got the chance to. 
Invite each guest to share their "baby bucket list" item as an end to the fun game, making sure to write each answer out on a piece of paper as you go. Then save those responses—you're going to want to look back on these and plan some new adventures as your baby grows!
Create a Keepsake with Well Wishes From Baby Shower Guests 
If unique baby shower games aren't quite your thing, this baby shower activity will help you engage the crowd without needing to think of a game to play.
Set up a station with sheets of paper nearby. Then write down a few prompts for your guests to respond to, ones like:
"I hope your baby grows to be…"

"I hope the baby always remembers to…"

"I hope your baby makes the most of…"

"I hope your baby really loves…"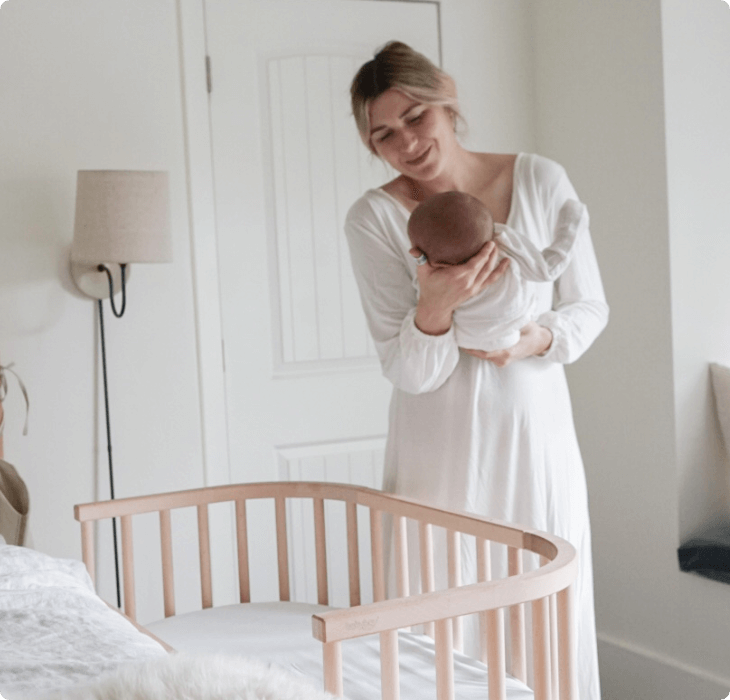 Ask the guests to leave their responses in a special jar or box, one you can keep for a long time (because these are the kinds of memories that you'll want to keep around for a good long while). As your baby grows, you can look back at this collection of well-wishes from your nearest and dearest and reminisce about your shower with your little one. 
Are Baby Shower Games Necessary? 
No, of course not! If you find yourself asking Are baby shower games necessary? then it might be a sign that you'd like to enjoy a different kind of baby shower, with a slightly more formal baby shower theme.
Rather than doing what you think you're "supposed to do" when choosing a baby shower theme or planning events for the day, always do what feels best to you. If you're enjoying yourself the day-of, your guests will enjoy themselves too. And if you're still putting together your baby shower wish list, take a second to discover how bedside sleepers can help the whole family get better nights of rest–so that you feel fully prepared to welcome your little one!